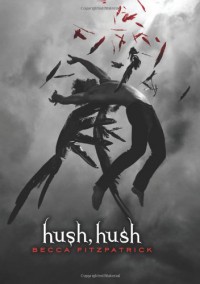 [bc:Hush, Hush|6339664|Hush, Hush (Hush, Hush, #1)|Becca Fitzpatrick|https://d.gr-assets.com/books/1358261334s/6339664.jpg|6525609]
Seek My Scribbles
Jane Hunt Writer First Steps
Jane Hunt Writer Book Reviews Facebook
Jane Hunt Writer Book Reviews Google+
My initial impression of 'Hush, Hush' is that it shares many elements found in other popular paranormal/young adult series like Stephanie Meyers 'Twilight Collection' and LJ Smith's 'Vampire Diaries' and 'Night World' series. Happily the story's unique setting and paranormal characters made it worth reading.
The story's pacing was slow initially with much of the first half spent inside Nora's head. I was tempted not to read further than the first few chapters but I'm glad I read on. There is faster pacing and great imagery in the second half.
Told from the first person (Nora's point of view), in common with many stories in this genre, the reader wonders whether Nora is actually experiencing the incidents or thinks she is because of her fragile emotional state. This conflict makes you keep turning the pages to find out whether this is a frightening reality or a terrifying self induced illusion.
Nora's is likeable and has the conflicting mix of courage and vulnerability essential for a teenage heroine. Patch seen from Nora's perspective is mysterious, ageless and a little bit frightening.
A well written, suspenseful ending leads the reader into Crescendo - the next chapter of Nora and Patch's relationship, which I look forward to reading.
[a:Becca Fitzpatrick|2876763|Becca Fitzpatrick|https://d.gr-assets.com/authors/1390505291p2/2876763.jpg]